Advanced Technology Lenses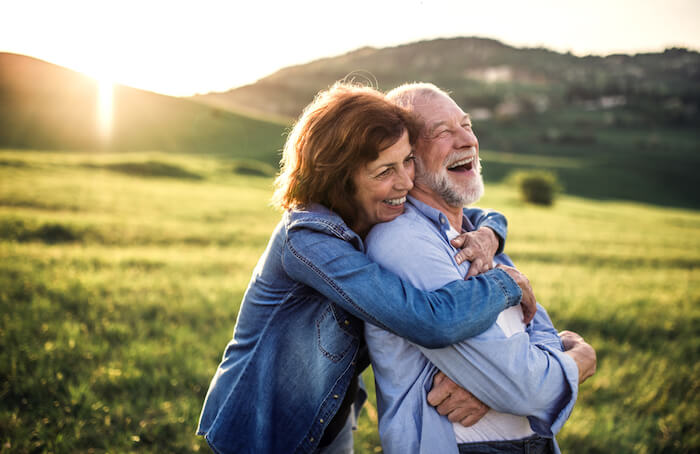 Cataract surgery is a safe and effective medical procedure and is the most common in the country. If you have cataracts, you know how frustrating even simple daily activities can be. Cataract surgery can provide you with clear vision.
The team at Dupage Eye Associates has the knowledge and skills to give you clear eyesight. The doctor performs cataract surgery and gives patients clear vision thanks to years of experience with the procedure and implanting artificial lenses known as IOLs.
Monofocal Lenses
The standard intraocular lens available is monofocal lenses. Most insurance plans and Medicare cover cataract surgery using monofocal lenses entirely.
Monofocal lenses correct your sight at one distance. A monofocal IOL will not create any visual disturbances at the distance it corrects.
Most people opt to have their distance vision corrected. But monofocal IOLs will only fix one type of vision. If you improve your distance vision, you will still need glasses for near and in-between vision.
If you are on a budget, a monofocal IOL is a great choice to consider. Cataract surgery with monofocal IOLs will cost you little or nothing out-of-pocket if you have health insurance or Medicare.
Multifocal Lenses
Another kind of IOL to consider is multifocal lenses, which are a type of premium lenses. Because they are premium lenses, they cost more than a monofocal IOL, but they can enhance your life significantly.
Multifocal lenses are the broadest category of premium lenses and include all lenses with two or three focal points. Multifocal IOLs represent cutting-edge intraocular technology.
Can IOLs Correct Astigmatism?
Most IOLs today come in a toric option. A toric IOL is a lens designed specifically for eyes with astigmatism. A toric lens means you can fix your astigmatism and your cataracts during cataract surgery.
Should I Get a Monofocal or Premium IOL?
Many people, when deciding on IOLs, lean towards the monofocal lens at first. But, there are other facts you must consider before you make your decision.
Premium IOLs can enhance your vision at more than one distance. They can even reduce your dependence on glasses after cataract surgery.
The added benefits of premium lenses are why they have added costs. It is essential to consider what you want from your new lenses when selecting an IOL before having cataract surgery. Your eye doctor will help you choose the right lens for you and your desired lifestyle.
If you would like to reduce your dependence on glasses, you may want to consider a premium IOL. They can be particularly helpful if you enjoy playing golf, tennis, or texting on your phone. Since these activities are at an arm's length, it's much more convenient to reduce your reliance on glasses after cataract surgery.
If you do not mind wearing glasses for reading and other up-close activities as well as intermediate tasks, a monofocal IOL may be a good fit as well.
Your eye doctor will discuss the available options and help you choose the right lens for your life.  Schedule a cataract evaluation at Dupage Eye Associates in Downers Grove, to determine if your vision problems are due to cataracts. Then, we'll help you find the right IOL for your life and vision goals.